Platform: Mac OS 9.2 or OS X 10.1.5 or higher
Processor: G3 (333MHz), 128 MB RAM, 298 MB hard disk space, "Thousands of Colors" or higher, DVD drive, a display adapter and monitor capable of displaying at 1024x768 screen resolution
US$129.99
Product Discontinued
---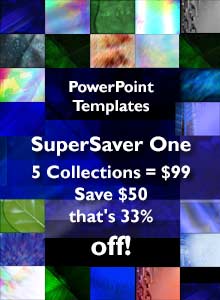 ---


PowerFinish Templates
Special Offer - More Info
Read the Indezine review of PowerFinish
---

rChart Pro for Excel, PowerPoint and Flash
More Info...
Home | Products | Clip Media | Hemera | Photo-Objects
The Big Box of Art 800,000 (Mac)
Product Discontinued
The perfect mix of images in the easiest browser imaginable!

See Also - The Big Box of Art 615,000 for Windows
With over 30 GB of high-impact images on 8 DVDs, The Big Box of Art™ 800,000 is the only image collection you need! Get over 800,000 royalty-free images in one big box, PLUS an additional 150 bonus high-resolution professional stock photographs FREE!
The Big Box of Art® is a best-selling family of clip art packages for a reason. Each collection has a fantastic selection of royalty-free images you can really use. You won't believe how fast The Big Box of Art sorts through images as you type keywords, or how easy it is to drag and drop images to your Web pages, school projects, flyers, ads, reports, greeting cards, presentations, invitations... and anything else that needs visual impact.
Get vector clip art, photos, illustrations, Photo-Objects® images, Web graphics, textured photos and animations on CD or DVD, for Windows® or Macintosh®, and get used to having the perfect image at your fingertips, every time.
Read Indezine reviews:
About The Big Box of Art
About Photo-Objects Volumes I and II
About Photo-Objects Volume III (including the 'Making of a Photo-Object)
About using Photo-Objects in PowerPoint
Product Discontinued
---
Look at these PowerPoint templates:
---