Platform: Windows 9x, Me, NT, 2000, or XP
PowerPoint Version: PowerPoint 2000, 2002, 2003
Processor: Windows®: 95/98/Me/NT/2000/XP,
PowerPoint®: 2000 or 2002,
RAM: 128 MB RAM,
Disk Space: 150MB free disk space (50 MB for Evaluation software or PLAYER),
Screen resolution minimum: 800 x 600,
Processor: 300 MHz or faster.
Microphone if you use VP speech recognition.
Online Price: US$199 (List Price US$249)
---

You might want to read these reviews on Indezine.com:
The Vox Proxy site has more detailed info.
---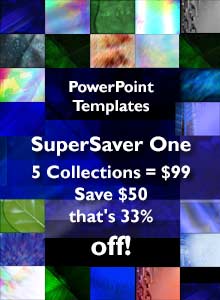 ---
---
Home > Other Products > Add-ins > Right Seat > Vox Proxy
Vox Proxy
Bring talking, animated characters to your PowerPoint presentations!
---
Vox Proxy is a powerful script-writing program which allows you to use 3-D talking animated characters in PowerPoint slide shows. Vox Proxy interfaces to PowerPoint through an add-in, so it runs directly from PowerPoint's menu.
Features At A Glance
Works through an add-in program for Microsoft PowerPoint (2000 or newer)
Allows you to use Microsoft Agent Technology to provide talking, animated characters within your slide shows.
Vox Proxy appears right on PowerPoint's main menu.
Vox Proxy comes with 29 Microsoft Agent Characters and will work with other Agent-compatible characters.
Extremely affordable!
Incredibly easy to use!

Simple Agent Scripts - Vox Proxy uses a highly simplified, yet very powerful script to control agent characters and other features on each slide. Scripts are created using Vox Proxy's click-simple wizards, where everything is available in drop-down lists. Scripts are simplified by defaulting nearly everything necessary for Agent control. You can change slides or call up PowerPoint animations within the script.
Multiple Characters can be controlled just as easily. Vox Proxy's smart defaults automatically take care of timing issues like characters waiting for each other or making sure PowerPoint's animations wait for the character, yet it provides you with simple options to allow simultaneous activities.
---
Look at these PowerPoint templates:
---