Platform: Microsoft Windows 95, 98, NT4, ME, 2000 and XP
PowerPoint Version: PowerPoint 2000, 2002 and 2003
Standard Edition - US$230
Enterprise Edition - US$1,907
---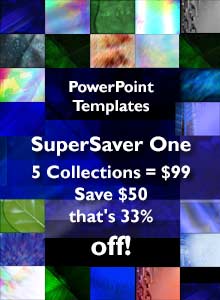 ---
---
---
Home > Other Products > Add-ins > PresentationPoint > DataPoint
DataPoint
Link the content of your presentations with Excel data sheets, text files and databases!
---
DataPoint from PresentationPoint is an add-on for Microsoft PowerPoint® that is fully integrated in your Office application. As easy as PowerPoint® itself, this add-on gives you the flexibility to link dynamic content from Excel data sheets, text files and even databases.
With a linked presentation DataPoint automatically refreshes the content as soon as the data of your external data source is modified. With this mechanism you can always display the latest information of your databases, locally stored or over an internet connection.
Features At A Glance
Link databases, Excel sheets and text files.
Automatic real-time refreshes of data.
Run an online data monitor.
Create offline presentations for distribution.
Never use outdated information.
Build dynamic PowerPoint® presentations in no time.
Save time and money.
More Details
Microsoft describes PowerPoint as 'The Office presentation graphics program'
and with its easy-to-use tools for creating professional presentations Microsoft PowerPoint long ago transformed the way people communicate ideas.
Completely true but there's one big disadvantage about PowerPoint: the presentation is completely static. The content of a presentation is static and until now the modifications have to be done manually. This is extremely time consuming. With DataPoint you can now use PowerPoint for dynamic presentations where the content is retrieved from the external data sources in real-time.
All external links are stored inside the presentation and when needed the actual data is retrieved from the data providers. All content in a presentation will be refreshed automatically and in real-time as soon as a change in the external data source is detected!
---
Look at these PowerPoint templates:
---