PowerPoint 97, 2000, XP and/or Word 97, 2000, XP and/or Outlook 2000, XP
Microsoft Windows 95, 98, NT, ME, 2000, XP
40 MB available disk space to install
US$9.95
---
You might want to read these reviews on Indezine.com
Ultimate Combo
Slides That Win!
PhotoActive FX
Headings
The PowerPlugs site has more detailed info.
---

rChart Pro for Excel, PowerPoint and Flash
More Info...
---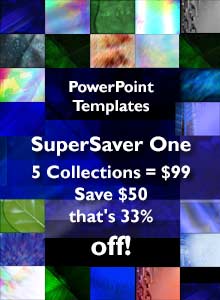 ---
---
Home > Other Products > Add-ins > CrystalGraphics > Quotations
PowerPlugs: Quotations
Quotations — famous quotes, inspirational quotes, love quotes, funny quotes, motivational quotes and more!
---
CrystalGraphics presents the world's largest collection of famous quotations — inspirational quotes, funny quotes, love quotes, and more. Finding the perfect quote is fast and easy, with more than 45,000 famous quotes conveniently searchable by topics, author, keywords and source.
PowerPlugs: Quotations is the only program of its kind that works directly inside Microsoft PowerPoint, Word, and Outlook.
No other source — not even the fattest, heaviest book — has as many quotations as PowerPlugs: Quotations. It's better than hunting all over the Internet and much better than quotations books. Why bother with them when PowerPlugs: Quotations can serve up the perfect quote for every need — quickly, affordably, easily and accurately?
Features At A Glance
The largest collection of quotes commercially available — over 45,000!
Faster, easier, and more comprehensive than any book!
Built-in searching helps you find the perfect quotation in a flash!
Add the quotation to your PowerPoint presentation, Word document, or Outlook mail message with just one click!
Guaranteed to have the perfect quote for any use — presentations, Web pages, reports, and more!
An incomparable value at just $9.95!

More Details
Bigger and Better
The size and convenience of PowerPlugs: Quotations make it superior to any on-line quotations database you'll find. As an Microsoft Office Plug-in, it's there whenever you need it, without having to connect to the Web. With a few simple clicks you can select and insert the perfect quote right into your PowerPoint presentation, Word document, or Outlook mail message. There's no re-typing involved, and no pop-up ads will slow you down.

PowerPlugs: Quotations is an essential tool for anyone who uses PowerPoint, Word, or Outlook — sales professionals, consultants, executives, students, teachers, and preachers alike. Use PowerPlugs: Quotations to capture the attention and imagination of your audience with vibrant words of famous personalities. Your audience will be more receptive to your messages — and YOU will look authoritative, knowledgeable, and well read.
---
Look at these PowerPoint templates:
---