Quote unique reseller Code MAXzx1 (case sensitive) to reduce the online price from £195 to £175.50. (you can pay through international credit card)
Platform: Microsoft Windows and Apple Macintosh OS
UK£175.50 for Ppted readers only!!
---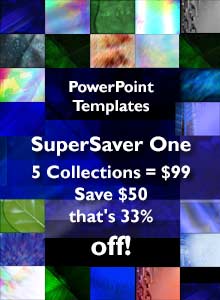 ---
Home | Products | Hardware | Omnivox
Omnivox Mobile Sound System
Just Plug, Place and Present!
---
The Omnivox Mobile Sound System is as small as mice!
It comes within its own box to pack and carry.
The Omnivox is an amazingly compact device that is revolutionising computer-driven presentations. No longer will you need to attach speakers to your laptop and hope that the person at the far end of the table can hear and that the person closest to you isn't blasted out of the room. Simply plug the Omnivox into your computer (or other audio source) and set it on the conference room table. The table will become your speaker, delivering audio evenly and pleasantly to everyone in the room. Imagine how your contact experiences will change knowing that you can set up in less than a minute and knowing that everyone will be able to clearly hear your presentation.
Features At A Glance
Works with PC and Mac computers without any additional software drivers


Also works with LCD Projectors, portable DVD players and other electronic audio sources


Provides a more natural audio for videoconferencing environments and can eliminate the need to install ceiling speakers


Works on both wood and glass tables, as well as walls and other solid surfaces


Comes with everything you need, even adapters for use outside the UK


Great for trade shows, too

Quote unique reseller Code MAXzx1 (case sensitive) to reduce the online price from £195 to £175.50. You will need to actually enter the reseller supply code in the box on the Omnivox purchase page. When you then click on the proceed button the pricing will change on the next page. From there just complete the purchasing process.
---