Platform: Microsoft Windows 95, 98, NT4, ME, 2000 and XP. Mac OS 9/ Mac OS X 10.1.5 or higher
Processor: Pentium 120 MHz compatible processor (for Windows) or G3 (for Mac) with 32 MB RAM; 223 MB available disk space and CD-ROM/DVD drive.
Windows or Mac US$29.99
Product Discontinued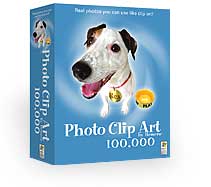 ---


PowerFinish Templates
Special Offer - More Info
Read the Indezine review of PowerFinish
---

rChart Pro for Excel, PowerPoint and Flash
More Info...
---
Knowledge Series
Check out this amazing, ongoing series of PowerPoint templates -- if you are into science, art, language or business, there's something for everyone!
---
Home | Products | Clip Media | Hemera | Photo Clip Art
Hemera Photo Clip Art
Real photos you can use like clip art!
---
See Also - BizArt by Hemera
Hemera Photo-Objects 50,000 Volume I is a collection of high-quality photo images of people, animals and objects that have been cut from their original background. These pre-masked, royalty-free images add impact and a professional edge to all your projects thanks to an innovative image browser that searches for and exports images in seconds!
Read about Photo-Objects Volumes I and II - the Indezine review
Read about Photo-Objects Volume III (including the 'Making of a Photo-Object) - the Indezine review
Read about using Photo-Objects in PowerPoint at Indezine
Features:
100,000 dazzling photos of real people, animals and objects!
Easy-to-use search engine!
All images are inside this box!
Every image is royalty-free!
Compatible with all popular software applications!
Worry-free printing
Perfect for: Advertisements, Memos, T-Shirts, Banners, Menus, Web pages, Booklets, Newsletters, Wrapping paper, Brochures, Presentations, Training material, Business cards, Reports, Labels, Desktop publishing, School projects, Stationery, Greeting cards, Signs, Invitations.
Product Discontinued
---
Look at these PowerPoint templates:
---