Platform: Microsoft Windows 95, 98, NT4, ME, 2000 and XP with DirectX 5 or higher. Mac OS 8.6 or higher
Processor: Pentium 120 MHz compatible processor (for Windows) or PowerPC (for Mac) with 32 MB RAM; 115 MB available disk space and CD-ROM/DVD drive.
Volume I: US$69.99
Volume II: US$69.99
Volume III: US$69.99
Product Discontinued
Support
FAQs
Ideas
Application Usage
Send Feedback
Links
Products
Backgrounds
Add-ins
Books
Clip Media
Other Programs
Templates
Tutors/CBTs
---


PowerFinish Templates
Special Offer - More Info
Read the Indezine review of PowerFinish
---

rChart Pro for Excel, PowerPoint and Flash
More Info...
---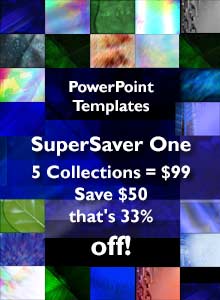 ---
Home | Products | Clip Media | Hemera | Photo-Objects II
Hemera Photo-Objects Volume II
Add an innovative, professional look to your projects!
---
See Also - Photo-Objects Volume I and Volume III
Hemera Photo-Objects 50,000 Volume II is a collection of high-quality photo images of people, animals and objects that have been cut from their original background. These pre-masked, royalty-free images add impact and a professional edge to all your projects thanks to an innovative image browser that searches for and exports images in seconds!
Read about Photo-Objects Volumes I and II - the Indezine review
Read about Photo-Objects Volume III (including the 'Making of a Photo-Object) - the Indezine review
Read about using Photo-Objects in PowerPoint at Indezine
Features At A Glance
Award-winning, plain-English search engine lets you find the perfect image quickly and easily.
Photo-Objects are compatible with most popular Mac and PC applications
Photo-Objects are royalty-free - which makes for flexible usage and endless application.
Photo-Objects come at a base resolution of approximately 600 x 600 pixels and can be used at up to 300 dpi)
Photo-Objects are 32 bit (true color) cropped photographic images with transparent backgrounds (24 bit RGB images with built-in 8 bit alpha channels)
Bonus! PhotoFont Maker fills your fonts with photographic textures and patterns. Choose from over 200 ready-made textures or create your own.
Contains 50,000 images on 8 CDs or 1 DVD.
Product Discontinued
---
Testimonials
"It just looks good - whatever may be your end use." - Indezine.com
"Shots are bright and stylish, and the breadth of subject matter guarantees you'll be using this collection again and again." - Computer Arts magazine
"...Move over clipart and make way for Photo-Objects." PC Guide
"Get your hands on this astounding clip art package and you'll never be short of the perfect image again." - Computer Buyer
Choose from over 50,000 images in 80 categories!
Agriculture - Animals - Anniversary - Appliances - Archeology - Art - Athletes - Audio-Visual - Awards - Backgrounds - Baskets - Birds - Birthday - Bottles - Boxes & Bags - Buildings & Streets - Business Accessories - Camping - Children - Christmas - Clothing - Communication - Computers - Drinks - Easter - Educational Tools - Family - Fantasy - Figurines - Fish, Reptiles & Amphibians - Flags - Flowers - Food - Fruit - Furniture - Games - Gardening - Halloween - Health & Beauty - Home - Insects - Jewelry - Kitchenware - Letters & Numbers - Lighting - Love - Luggage - Machinery - Masks - Medicine - Money - Music - Natural Sciences - Nautical - New Year's Eve - Office Supplies - People - Pets - Photography - Plants - Professionals - Religion - Rocks & Minerals - Safety - Scenery - School - Science - Sculptures - Seating - Signs - Special Occasions - Sports & Leisure - Sports Equipment - St. Patrick's Day - Students - Symbols - Tableware - Technology - Thanksgiving - Time Pieces - Tools - Toys - Transportation - Valentine's Day - Vegetables - Weapons - Weddings - Work
Product Discontinued
---
Look at these PowerPoint templates:
---