Platform: Microsoft Windows 95, 98, NT4, ME, 2000 and XP
PowerPoint Version:Microsoft Windows 98 or later
Processor: 32 MB RAM (48 MB RAM recommended)
US$45
---
You might want to read these reviews on Indezine.com

Also read an interview with Michael Powers, founder and Managing Director of Neuxpower.
---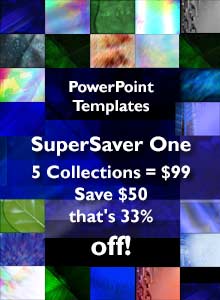 ---
Home > Other Products > Add-ins > Neuxpower NXPowerLite
Neuxpower NXPowerLite
Intelligent compression for Microsoft PowerPoint
---
NXPowerLite radically reduces the size of your Microsoft PowerPoint presentation files. It's fast, effective and incredibly easy to use. Simply drag your PowerPoint file onto the NXPowerLite icon, choose your compression level and click on the 'Optimize' button. NXPowerLite will automatically search through your presentation, finding ways to optimize the content.
Features At A Glance
Compress your PowerPoint presentations to save both time and money
Companies whose employees use NXPowerLite to regularly compress their PowerPoint presentation files can reduce bandwidth costs and ease the load on their corporate communications networks. Compressed PowerPoint files make the lowest possible bandwidth demands and help diminish the problems associated with storing and transferring large files, saving both time and money.
What NXPowerLite does to your PowerPoint presentations
NXPowerLite examines every graphic and linked or embedded object in a PowerPoint file, intelligently selects the most effective file format and compression level for each and then automatically converts them. This ensures the smallest possible file size is achieved, whilst maintaining the quality of your presentation.
Installation is simple - there's nothing to install! NXPowerLite is a single file product.
---
Look at these PowerPoint templates:
---