Platform: Microsoft Windows 95, 98, NT4, ME, 2000 and XP
PowerPoint Version: PowerPoint 97, 2000, 2002 and/or Excel 97, 2000, 2002
Processor: 32 MB RAM (48 MB RAM recommended)
50 MB available disk space
US$99
---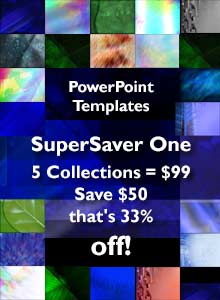 ---
---
---
Home > Other Products > Add-ins > CrystalGraphics > Charts
PowerPlugs: Charts
The world's most powerful charting plug-in for Microsoft PowerPoint and Excel!
---
PowerPlugs: Charts helps you easily create television-quality charts, without the assistance of a graphic artist. It offers you a wide variety of unique 2D and 3D charting styles with a rich set of powerful editing tools — so you can get just the results you need directly from within Microsoft PowerPoint and Excel!
Features At A Glance
Television-quality, fully rendered 3D output!
Over 100 pre-formatted 2D & 3D chart templates to choose from!
Robust and intuitive editing tools!
Plugs in seamlessly to Microsoft PowerPoint and Excel!
Complements Microsoft's built-in charting functions with a greater variety of styles!
Makes your charts more exciting!
More Details
PowerPlugs: Charts has over 100 pre-formated 2D & 3D chart templates organized into 11 categories: Basic, Big Data Set, Corporate, Gradients, Letter Size Black and White, Letter Size Color, Models, Rendered, Surveys, Textured and Trendlines.
PowerPlugs: Charts lets you choose over 31 chart types based on the following types of categories: Area, Bar, Bubble, Column, Histograms, Lines, Pies, Scatter, and Surface. Its unique Data Analyzer feature can automatically recommend the best type of chart to use for your data set.
With PowerPlugs: Charts, you'll soon find it astonishingly easy to produce television-quality charts and graphs right from within PowerPoint and Excel!
---
Look at these PowerPoint templates:
---